The Closet Detox
Start each day with a closet you love vs. one you dread!
Let us show you how.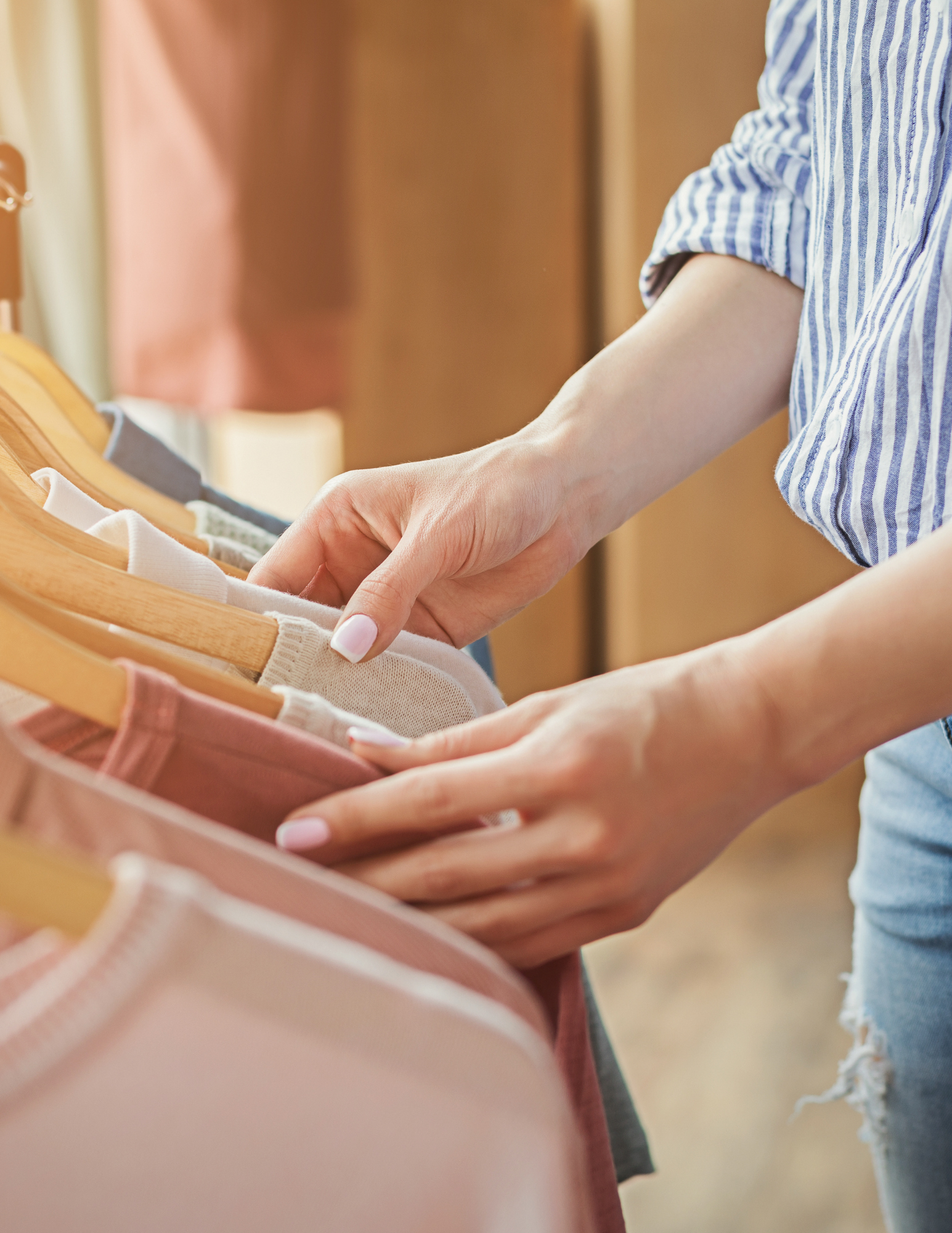 What is The Closet Detox?
We genuinely believe the easier it is to get dressed for your day, the more you enjoy the rest of it! Simply Maven's The Closet Detox will help you to accomplish the following: 
Create a vision for your ideal closet
Determine which clothing to keep and what to let go
Avoid mistakes that lead to rebound
Implement organizing techniques to create more time, ease, and joy in your life!
Simplicity!
Know exactly what to do with our easy to follow resources.
Lifetime Access.
Once you buy, you're in. Forever! That includes any updates AND any time we host our virtual group program.
A customized pace.
Fit the program to your schedule. Tackle it all at once, or in smaller sessions. It's completely up to you!
All our know-how.
Receive our expertise from 1000+ hrs of guiding private clients. We've seen just about everything and condensed it all into our videos, workbooks, and checklists.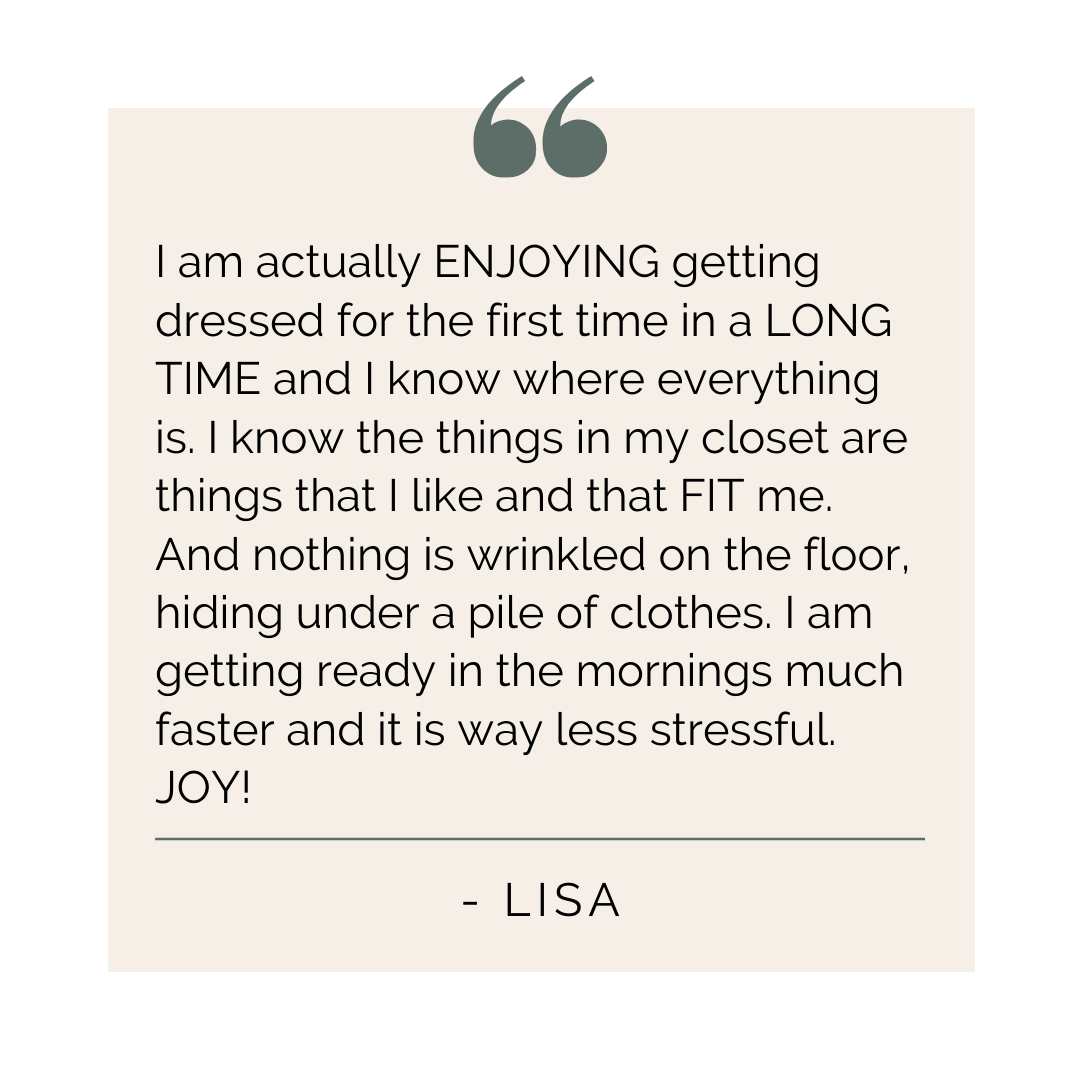 Closet Detox Workbook
Our checklists and exercises keep you organized, motivated, and on track to success! ($39 Value)
Video Tutorials 
Our information-packed videos walk you step-by-step through editing, organizing, and storing your items for optimum efficiency and joy! You'll also have access to our entire library of file folding tutorials! ($399 Value)
Storage Solutions Guide
We've curated our favorite organizational products all in one place. Easily find and purchase the best solutions for you. ($19 Value)
Total Program Value: $467
Your Investment: $127
Ready to get started?!
Sign up below to begin today.
What Others Say
"[G]etting dressed in the morning has been amazing! I am more decisive, less stressed and everything is in its place. I'm so relieved 🤗🙌🏻"
— Jessica
"It is so easy to choose an outfit after the reduction. I'm not even tempted to shop as I have so many pretty things that had gotten lost in the clutter...I think your advice of really spending time with the Schedule page and the Imagine page really paid off. I had a clear vision of what my style is, what colors and styles do not work, what colors and styles I love, and how I wanted to feel when getting dressed for the day. This made the curating process much easier. The "yes" and "no's" came quickly after this process. I still had a handful in the maybe category but I set them aside and didn't let them bog me down. Then going back with the "If you get stuck ..." questions the second look was fairly simple. Thank you so much! This was a great experience and I love my closet!"
— Jody
"Closet is wonderful, glorious, amazing... I have a hard time picking a superlative for it! First laundry session had me a bit nervous and it took me some practice to fold but I got the hang of it. It seems you were 100% correct about having less stuff = easier to take care of what I do have. [My husband] was inspired to halfway move some of his stuff to the other side lol."
— Adrianne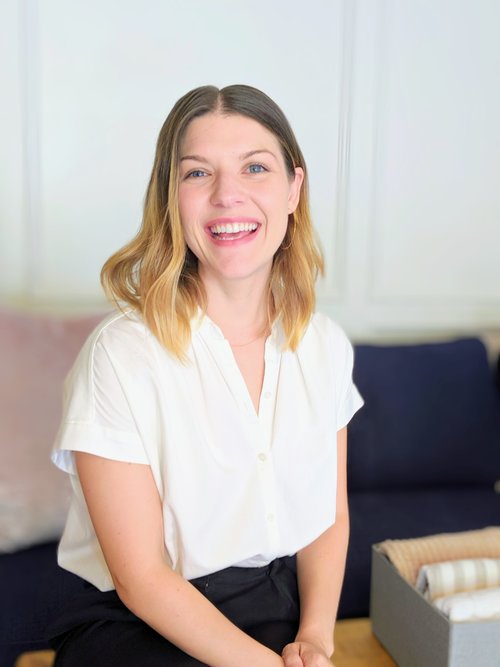 Hi! I'm Ashley Barber. Nice to meet you!
I am Houston's first certified KonMari Consultant, a KonMari Inc. Approved Speaker, legacy lululemon ambassador, and founder and co-owner of Simply Maven.
Certified at the KonMari Master Level with 1500+ hours, I guide our clients —from busy moms to professionals – along their personal path to editing, organizing, and enjoying their homes!
I live for life's "aha!" moments and get the most satisfaction out of helping clients release what is holding them back.